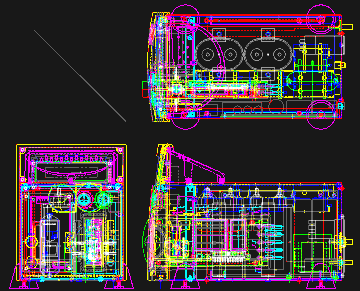 2D CAD Layout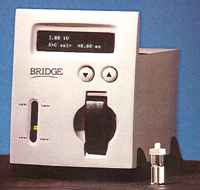 Production enclosure and cuvette.
This Electroporation Instrument features a slide out cuvette holder in a front chamber.
Cuvettes with varying gaps were also engineered.

A compact enclosure is carefully arranged to contain a number of pc boards, capacitors, and transformers. The enclosure was tooled and constructed in India for cost efficiencies. Cuvettes aluminum extrusion parts are manufactured in the USA, with encapsulating injection molding done in Singapore.

The instrument is made of cold rolled steel housing, cast urethane bezel, cast elastomeric feet.
Cuvettes are extruded aluminum and injection molded plastic.

Fayram Design detail designed and engineered the enclosure in close association with Zeiss Design Group.