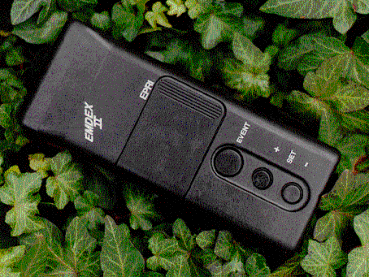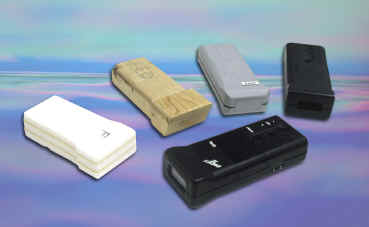 Mock-ups show progression of design refinement, clockwise from left:
Early foam study, rough wood study, developed wood study, model-shop built fully detailed prototype, & production molded unit.
EMDEX II is a magnetic field measurement meter.
It is utilized for exposure assessment, research projects, and measurements of power frequency magnetic fields.
An on-board computer records field levels and downloads data to a PC for analysis.
The LCD display is on the top end of the meter, for easy review while the unit is holstered.
A front compartment provides easy access to the 9V battery powering the unit.

Entered production in 1990, still in production as of early 1998.

Injection molded polycarbonate with stainless steel fiber filling.