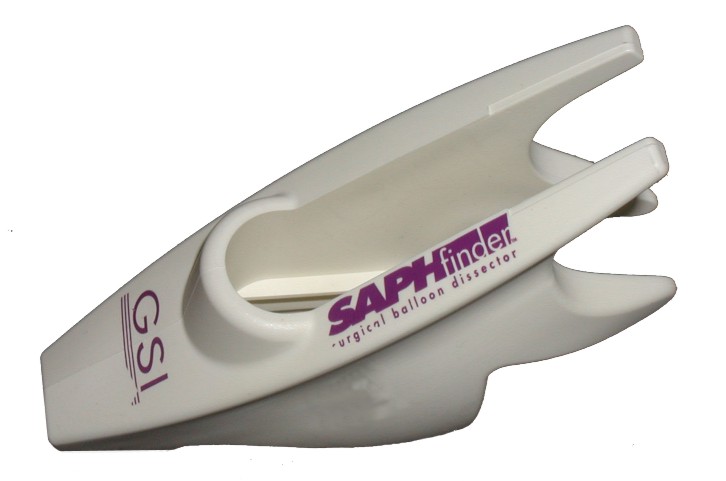 Surgical Handle for balloon dissector. Developed for comfort and ergonomic fit to a surgeons hand, both male and female.
The handle body allows various tubular surgical tools to pass thru it, and it also allows a blocky camera-body to be comfortably straddled by a hand.
Designed in association with PacifiX Product Development.
Injection molded Urethane.