PCMCIA Connector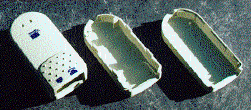 Dual RJ 45 Ethernet Connector enclosure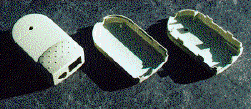 Combo Ethernet Connector enclosure
A series of enclosure housings used to connect personal computers to LAN networks. All connectors are carefully designed to maintain a "family" look.

The PCMCIA Connector slips over the electronics, with integral molded-in latches.

Both the Combo and Dual Connectors are clamshell type enclosures. Snap fits are used so that assembly requires no additional hardware or adhesives. The snaps are designed to hold securely, yet can be opened if need be.

Fayram Design designed and engineered the enclosures in close association with Zeiss Design Group.

Parts are injection molded ABS plastic.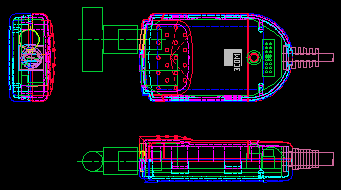 Combo 2D CAD Layout