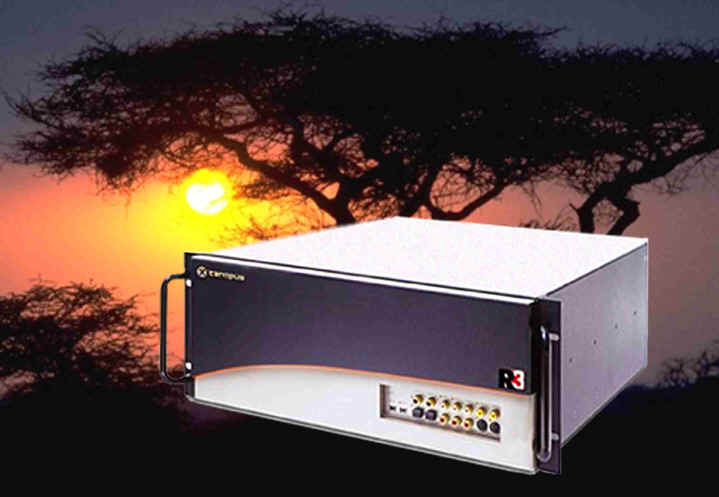 Canopus uses a standard rack enclosure to hold the R3 editing electronics. Fayram Design developed a custom front door, and improved the internal components, to create a more useful and aesthetically pleasing product.
The front door features a full-width "light bar" which glows when the unit is in operation.
Fabricated from sheet metal with sandwiched acrylic light bar.