Production Wheel and Console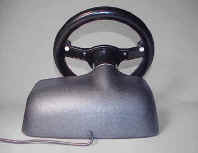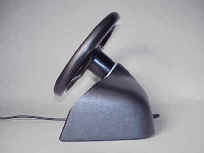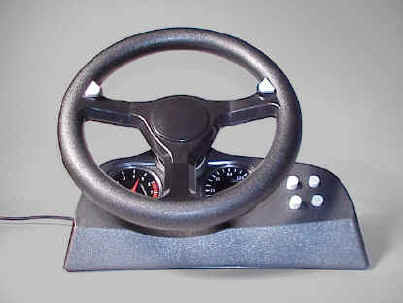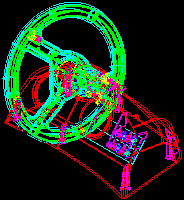 3D Solid Model Layout
The Client began with a machined prototype of the internal wheel sensor mechanism, but needed a "look", ergonomics, and injection moldable mechanical parts designed.

Fayram Design created a group of 6 different hand drawn concept sketches for the appearance. This design was selected.
Next, a quick styrofoam mock-up was made to study form relationships.
Then Fayram Design created a computerized layout in 3D solid modeling using AutoCad R13.
A master model was created by a model shop from the 3D database.

The production parts were tooled from 2D part drawings, created from the 3D database.

Fayram Design designed the wheel, console, and internal mechanism in association with DDH Product Design.

Injection Molded ABS.