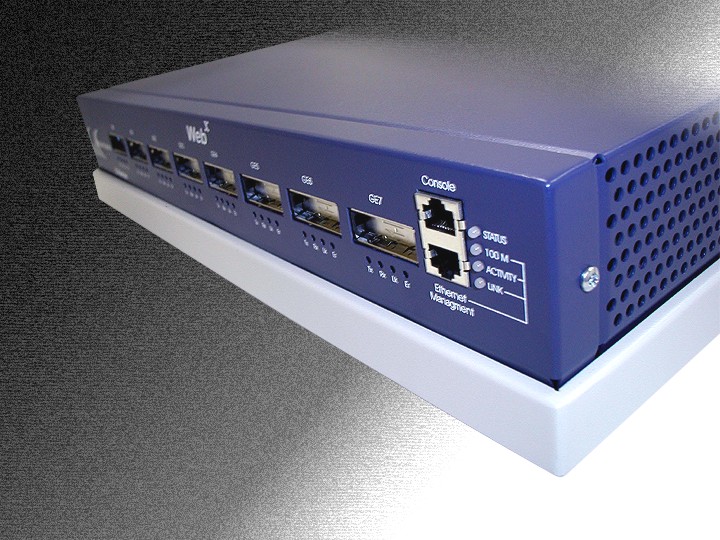 Wincom's small server was designed to be visually different from a standard 2U enclosure.
Fayram Design created the slight step-out bottom in a contrasting color to provide a unique identity.
The step also defined how the unit is assembled in terms of part sequence.
Fayram Design also worked out the assembly, cooling and RFI containment issues.
Fabricated of cold rolled steel sheet metal.