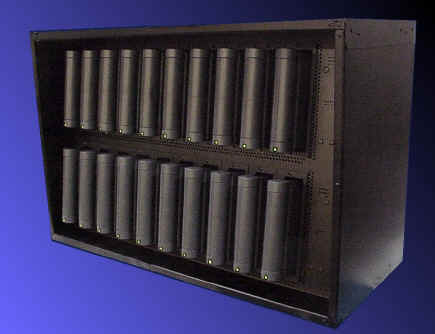 This rack unit is built using sheet metal processes. Each large metal "box" holds 20 custom-designed injection molded charging holsters. Internal power supplies provide the re-charging power.
All parts were detailed fully in 3D CAD solids (SolidWorks) and 2D control documents for effective communication with manufacturing vendors.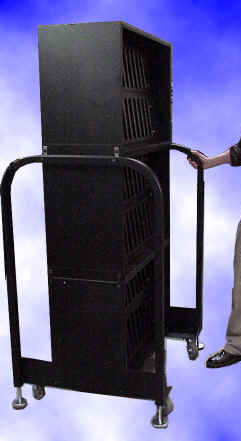 Three racks may be stacked & securely attached to this custom Dolly unit, allowing up to 60 handsets to be recharged.
The rack has adjustable levelers at the extreme corners to maximize stability.
Hand-rails serve to allow maneuvering the unit, and also provide visual mass so that "tripping" on the outriggers is minimized.