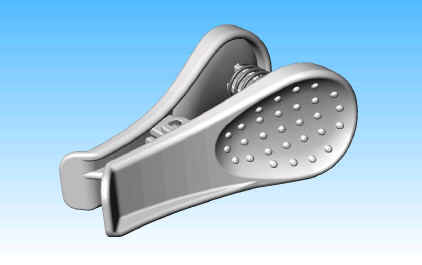 Cardiva Medical Inc.
This clip is utilized as part of Cardiva's Vascular Closure System to retain their "Boomerang" device in place during it's procedure. (For additional information on the Cardiva system please see the Cardiva Medical web site)
The device is small, about 1.5 inches in length.
The design was developed via a sequence of hand-sketches, 3D-CAD, SLA-Protos, Injection-molding
The design was developed in close conjunction with John Stiggelbout of Sausalito Design.